The CEO of Legacy Tailors, Mr. Olasubomi Samuel, is featured in today's issue of Ranks Business magazine. A man who has worked in the fashion sector for more than 20 years is still in charge.
Ranks Magazine: What's the Inspiration behind Legacy tailors?
Legacy Tailors: The inspiration behind legacy Tailors is my FATHER.
He was a Tailor. I was born into fashion and it has been my passion since inception.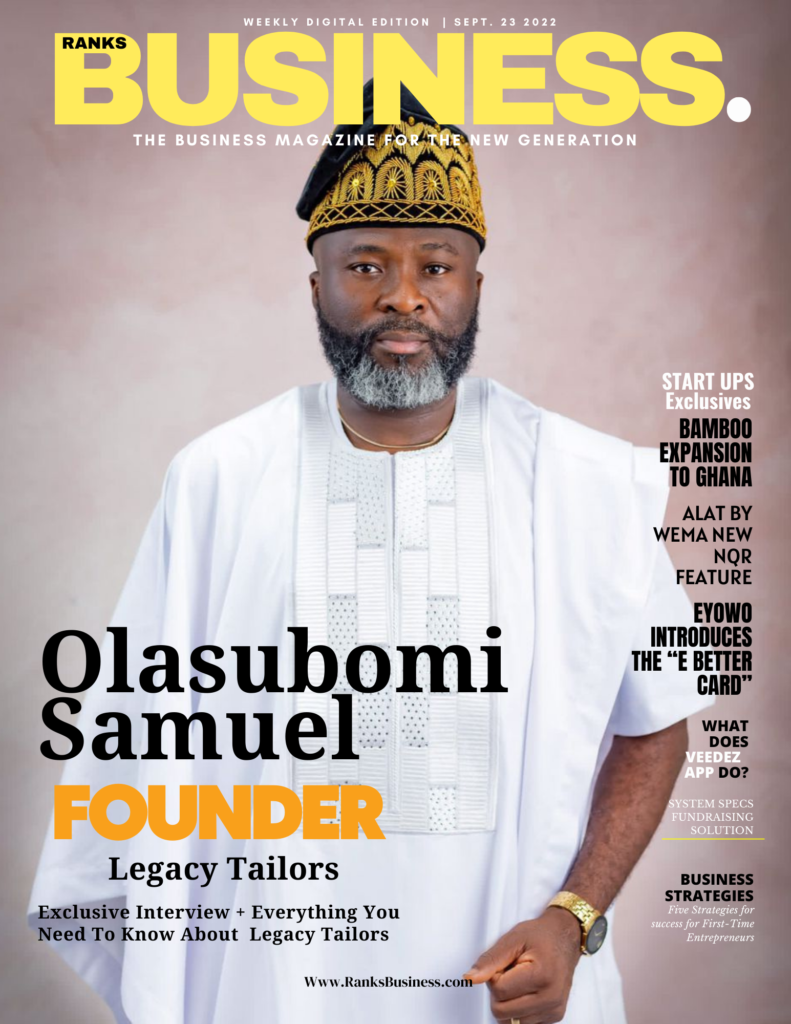 Ranks: What's the challenges running an indigenous fashion brand in diaspora
Legacy Tailors: Challenges! They are enormous but we have been able to create a niche for our brand in Diaspora.
Ranks: Looking at some of your catalogs, would you say that you've been able to draw the kind of attention you want for the brand ?
Legacy Tailors: God has been faithful to the brand. Our catalog has been able to catch the attention of prospective customers around the globe
Ranks: In your opinion, how do you think Africa and indigenous Fashion brand in diaspora maintain their consistency and acceptability
Legacy tailors: The acceptance of indigenous fashion brands are very encouraging, this has kept our consistency intact.
Ranks: Talk to us a little on your new collections
Legacy tailors :"We're coming up with some amazing new looks for all ages and they can be viewed on our site soon"
Ranks: Advice for young fashion enthusiasts across Africa
Legacy Tailors: My Advice to young fashion enthusiasts that they should keep there heads up and stay focused. African Fashion is taking over the fashion world