Do you aspire to financial success? Most people probably do, although it is well-known that it is not an easy endeavor.
For the majority of us, the widening wealth gap between the rich and the poor makes it seem unattainable, but 26-year-old Henry Olisaemeka Orakwue, a model since 2014 and one of the most sought-after brand influencers, can teach you how. Groovy is a risk-taker who values seizing every chance, and he views his physical and interpersonal qualities as advantages that help him stand out from the crowd. Groovy is a driven 26-year-old entrepreneur from Lagos who graduated from the University of Lagos with a Bachelor of Science in Biochemistry. He enjoys working out and leading a healthy lifestyle.
In the January 2023 issue of Ranks Business Magazine, we'd like you to meet Henry Olisaemeka Orakwue, also known as Groovy, the serial entrepreneur behind businesses like Hengroovy Collections and Hengroovy Empire, to name a few, who is determined to make his impact felt in Africa by steadily constructing his fortress and creating a diversified niche. This edition also has the best startup funding for 2022, a new celebrity entrepreneur to watch out for in 2023, and much more.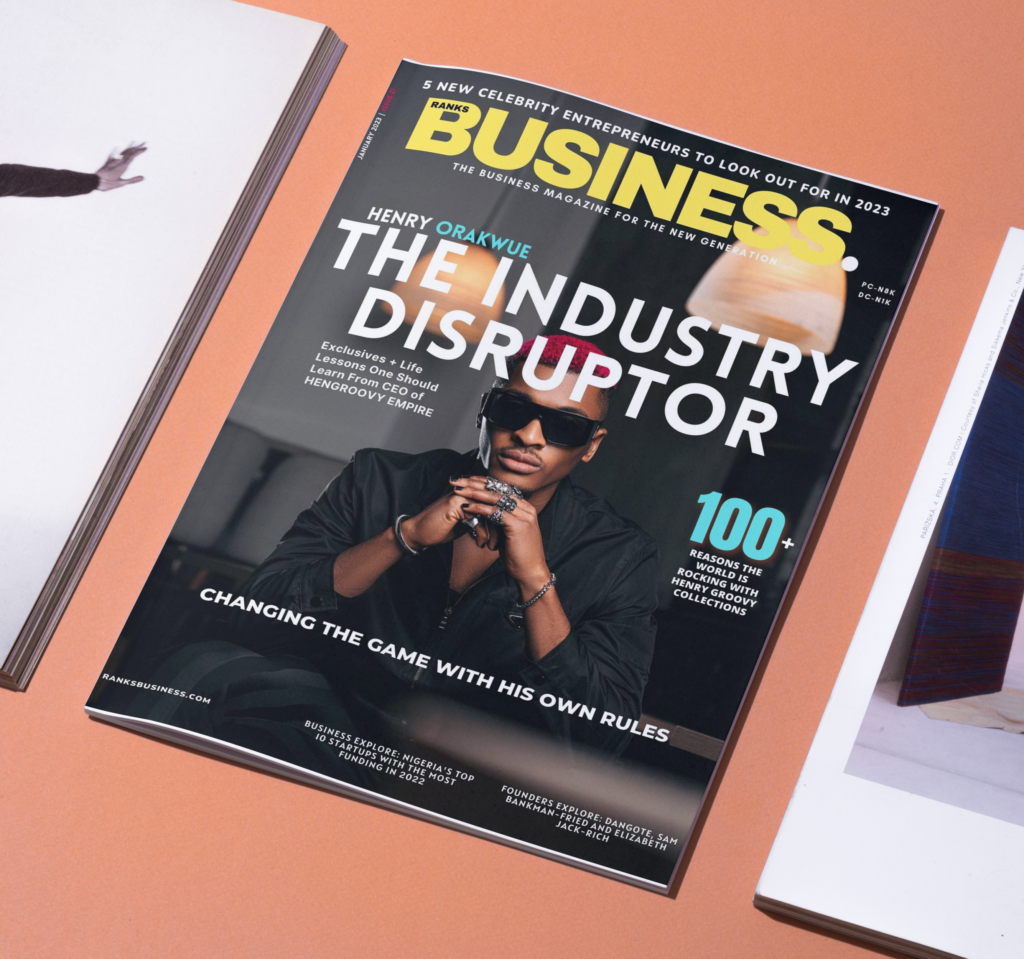 PRE-ORDER PRINT COPIES NOW:
The Hardcopy is 8,000
DOWNLOAD AND READ DIGITAL COPIES FOR JUST 1,000
GET IT HERE
Steps To Buy the Magazine
Select digital or Hardcopy from Types Option
Click on add to cart
Click on proceed to check Out
Input your billing information.
Place order
Select your payment method (Transfer method preferably)
If Hardcopy Check your email for order detail
Kindly WhatsApp 07044622803 or 08137586216 FOR HELP
GET THE MAGAZINE HERE