Benjamin Aidoo has sold his viral coffin dance as NFT for over $1 million approximately (GHC 7.45m).
Ghana's Dancing Pallbearers have sold their Coffin Dance meme for over $1 million
on NFT.
The NFT was acquired by Dubai-based recording agency, 3F Music.
Leader, Benjamin Aidoo and his group went went viral, after memes were created with their videos at COVID-19's peak.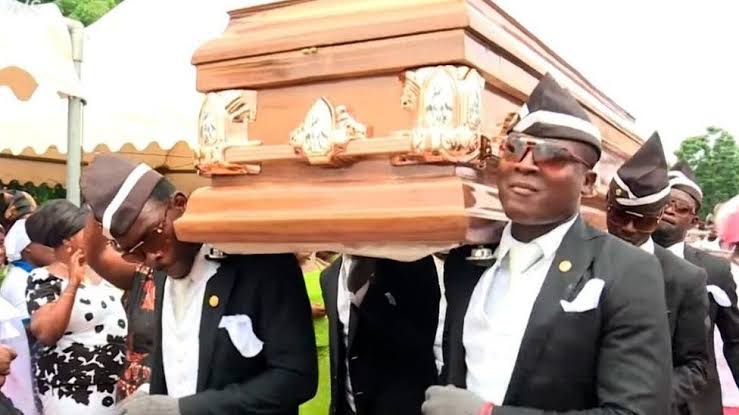 Aidoo's dancing pallbearing group went viral in 2020 after their videos were turned into memes during the peak of the COVID-19 pandemic.
He sold the coffin dance NFT for 372eth (Ethereum) which is equivalent to the sum of $1.046 million.
According to data available on 9th of April Lucas Bean, NFT, Web3 Tech Advisor, tweeted that the viral video turned meme had just been sold for 327Eth ($1,047,806)..